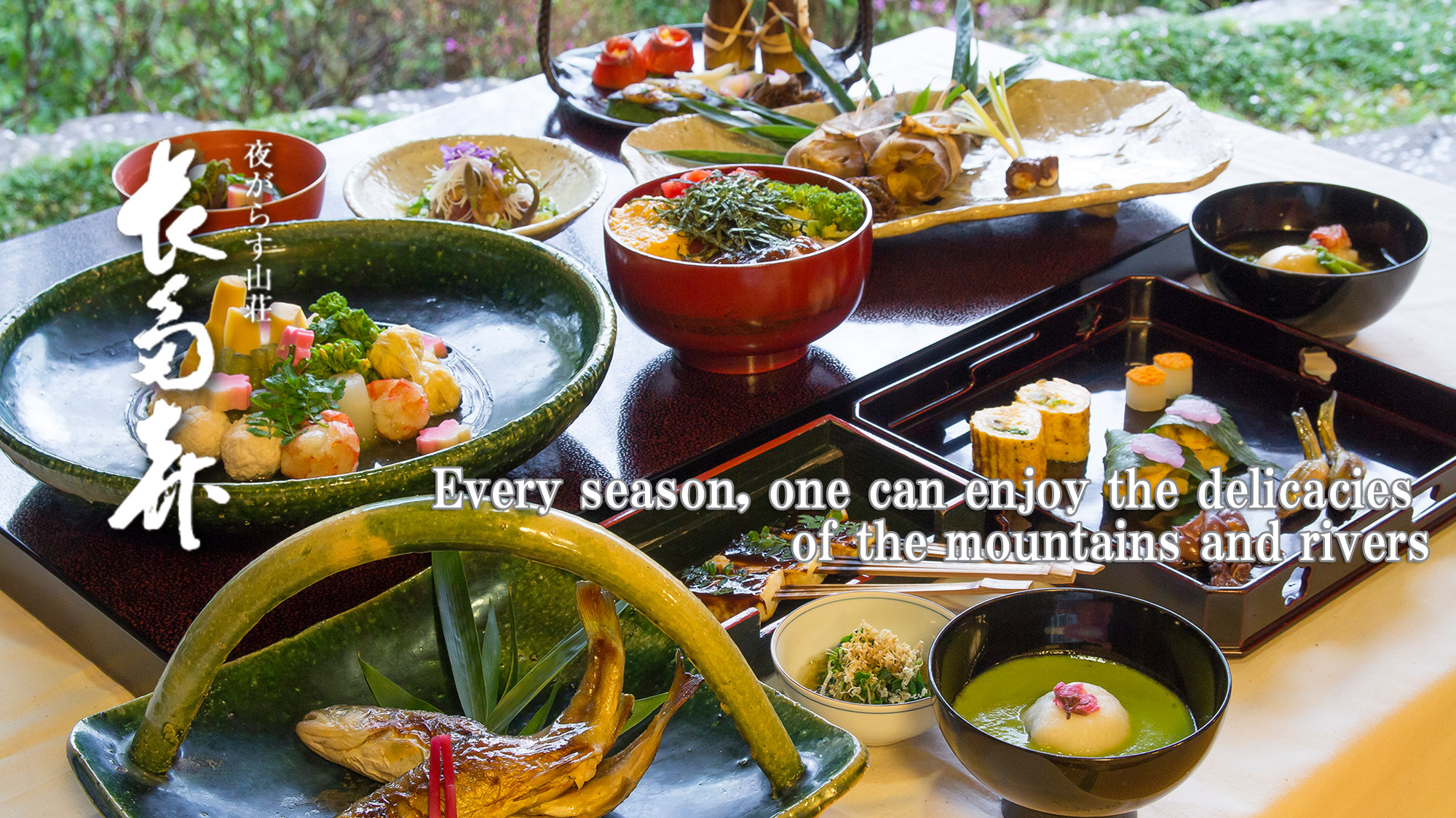 Meals
Lunch – 11:30~15:00
Dinner – 1600~22:00
Chakaisekikuzusi
6,325yen (tax & service fee included)/8,855yen (tax & service fee included)
Lunch
3,300yen (tax & service fee included)
Please ask us for inquiries regarding budgets.
Season Cuisine
Spring
The season when grasses and trees sprout. Enjoy the fragrance of the nature in the mountains.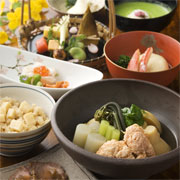 Bamboo shoots, Japanese wild mountain plants (udo, taranome (Japanese angelica tree), warabi, kogomi, ugoki, koshiabura, nobiru, fukinoto)
Summer
Enjoy the delicacies from the river while cooling down among the greenery.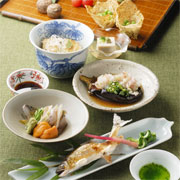 Ayu(fish), eel, winter melon, eggplant, cucumber, junsai (watershield herb), myoga, okura, ume plum, peach
Autumn
The season when you feel happy from eating the delicious foods, You can enjoy the local delicacies in the natural environment of the mountains.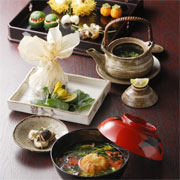 Matsutake mushroom, 10+ other wild mushrooms, chestnuts, persimmons, ginan, kiku (Chrysanthemum), Japanese rice (new in season)
winter
Gathering around on a cold frosty night, eating a warm meal with seasonal root vegetables.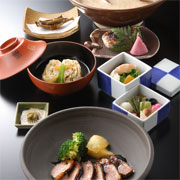 Turnios, radish, Japanese yam, mukago potato, yurine, nappa cabbage, spinach